Premiums and Insurance Benefits effective from 1 July 2019.
New Premiums & LegalSure Insurance Benefits.
To keep up with the increasing costs of providing legal expenses insurance, our insurance Benefits and premiums will increase, effective from 1 July 2019.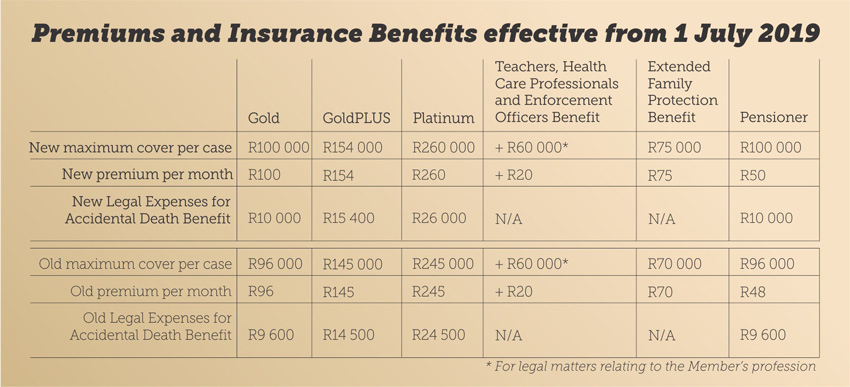 Reminder: All Memberships, which commenced on or after 1 July 2018, will have their annual premium and insurance benefits reviewed on the anniversary of their Membership. Memberships that were in-force on 30 June 2018 will have an anniversary date of 1 July 2019.